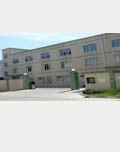 WEIHAI SENCO COMPOSITE PRODUCTS CO.,LTD was established in 2006 with office in weihai city,China.We always servicing CFRP & GFRP composite products with professional technicians.
We are engaged in high quality tubes,rods,and sports products,auto parts,and many shaped products and so on.we are pleasure to manufacture the composite products as your design and requirements.
NEW PRODUCTS NEW LIFE NEW WORLD!